Visual YAFS is a multi-platform (Java FX) open-source (GPLv3) graphical user interface for YAFS. Click here to see more information about YAFS.
Downloads
FAQ (Frequently Asked Questions)
Why is not Mac OS X supported anymore?

Visual YAFS has never worked as it meant to on Mac OS X. I have received some complaints regarding it. The main reason is that I do not have any machine with Mac OS X to evaluate it and adjust/fix its issues properly. Therefore, I have decided to not support Mac OS X anymore.
Features planned for next releases
Advanced mode implementation.
Graphics credits
Release notes
Version 2019_11_03:

Mac OS X is not supported anymore.

Version 2015_05_18:
Usage
First, start Visual YAFS using the provided JAR. Your operating system may require administrator/superuser permission to read and write the device driver that will be changed. In this case, you may want to run it using some sudo variation or Windows "Run as administrator" feature.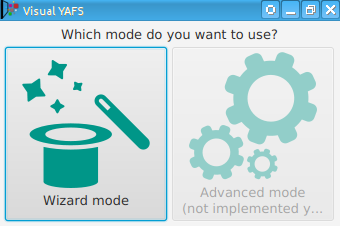 This figure shows the screen used to select the operation mode. It is displayed after initialization phase. The advanced mode is not available yet.
The Wizard mode will ask you to select a device and a sort criterion. Before Visual YAFS starts YAFS, you will have to confirm the options you have chosen.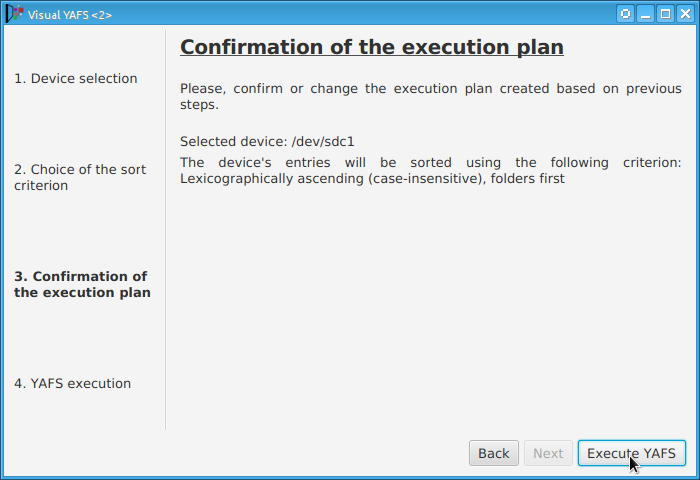 This figure shows the screen used to present execution plan that will be executed by YAFS.
Lastly, Visual YAFS performs the changes employing YAFS and presents the result.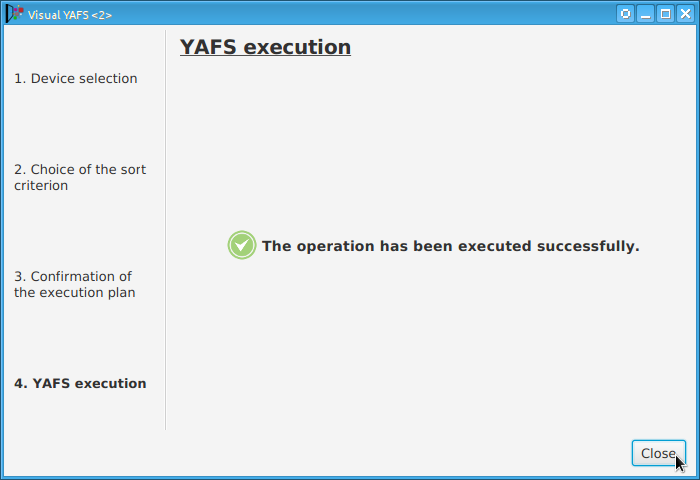 This figure shows then screen used to present YAFS executions that finished successfully.
References